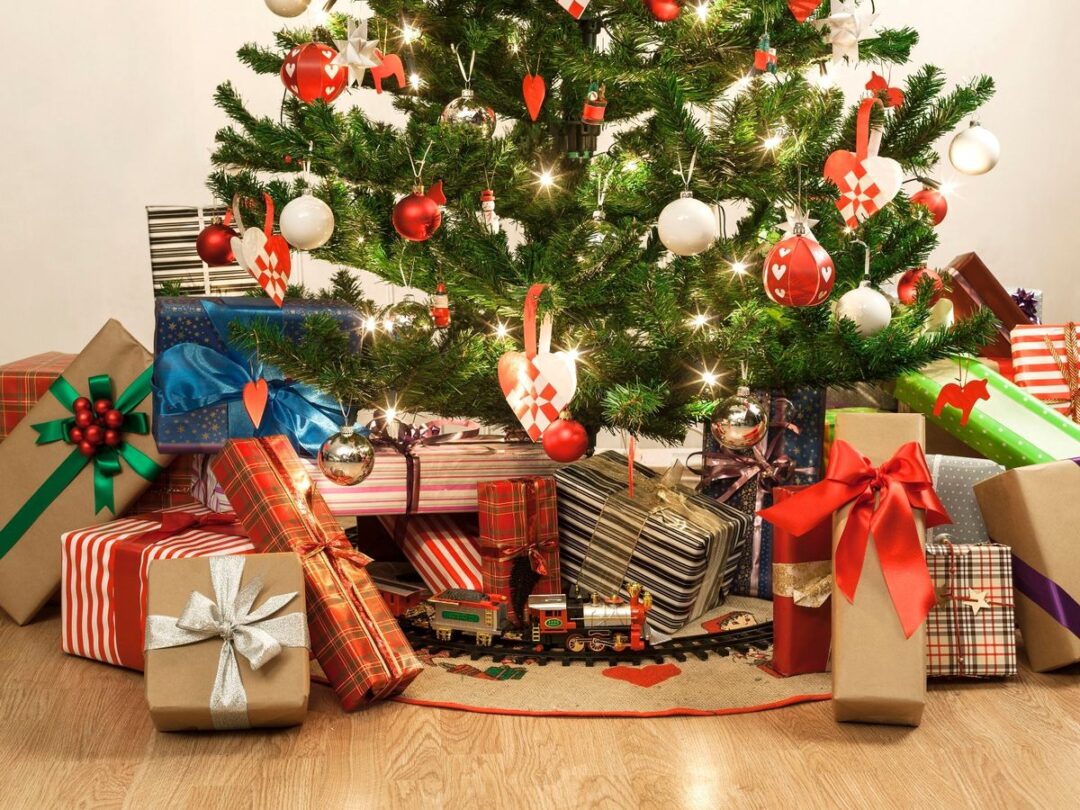 Introduction: The holiday season is upon us, and what better way to celebrate than by embracing the magic of giving? At Magic Of Gifts, our premier gift e-commerce store, we're thrilled to unveil a mesmerizing collection of Christmas gifts that will make your holiday shopping a delightful experience. From heartwarming personalized presents to enchanting festive decor, we've curated a selection that embodies the spirit of Christmas. Join us as we embark on a journey through the wonderland of gift-giving, where each present tells a story of love, joy, and the pure magic of the season.
1. Enchanting Personalized Keepsakes: Dive into the world of personalized treasures that leave a lasting impression. Our Magic Of Gifts store takes personalization to new heights, offering a range of bespoke presents that add a unique touch to your Christmas surprises. From monogrammed ornaments that adorn the tree to custom-engraved jewelry that holds sentimental value, these gifts capture the essence of cherished moments.
2. Whimsical Home Decor: Transform your living spaces into enchanting havens of holiday spirit with our captivating home decor. Delight in the twinkling radiance of fairy lights, infuse warmth with festive cushions, and welcome the season with wreaths that evoke a sense of wonder. With a diverse selection of decor items, you can create a magical atmosphere that welcomes both guests and the joy of Christmas.
3. Allure of Luxury: Indulge in the elegance of luxury gifts that exude opulence and sophistication. At Magic Of Gifts, we've curated a collection of high-end presents that redefine the art of gifting. From designer accessories to artisanal gourmet baskets, these offerings are perfect for expressing gratitude and admiration to those who appreciate the finer things in life.
4. Nostalgia-Infused Classics: Embrace the nostalgia of Christmas past with timeless classics that evoke memories and tradition. Our e-commerce store celebrates the joy of nostalgia by offering a range of gifts that bring back the magic of yesteryears. Explore vintage-inspired toys, handcrafted ornaments, and cherished keepsakes that pay homage to the essence of the season.
5. Tech Enchantment: For the tech-savvy individuals on your list, discover a world of cutting-edge gadgets that seamlessly blend innovation and fascination. From smart devices that simplify daily tasks to immersive entertainment options, our selection of tech gifts adds a modern twist to the holiday celebrations. Embrace the fusion of technology and wonder this Christmas.
6. Thoughtful Gift Sets: Sending love and care has never been easier with our thoughtfully curated gift sets. From spa indulgence packages to gourmet culinary experiences, these sets are designed to pamper and delight your loved ones. Show appreciation with presents that offer a harmonious blend of relaxation and indulgence.
7. Delightful Gifts for Kids: Kindle the joy in young hearts with our captivating array of kids' gifts. Whether it's cuddly plush toys, educational games, or creative art sets, our collection promises to ignite imaginations and create memories that will last a lifetime. Make Christmas morning a magical experience for the little ones in your life.
8. Timeless Jewelry Elegance: Adorn your loved ones with the splendor of exquisite jewelry that shines as brightly as their spirits. Our selection of fine jewelry pieces adds a touch of glamour to any festive occasion. From delicate necklaces that capture hearts to statement pieces that steal the spotlight, discover gifts that celebrate individuality and elegance.
9. Outdoor Adventure Essentials: For those who seek adventure in the great outdoors, our array of outdoor essentials is a perfect fit. From camping gear that promises nights under the stars to hiking equipment that invites exploration, these gifts inspire journeys of discovery and appreciation for nature's beauty.
10. Sustainable Gifts for a Greener Tomorrow: As advocates of sustainability, Magic Of Gifts presents an assortment of eco-friendly gifts that align with conscious living. Choose from reusable products, ethically crafted accessories, and eco-conscious home goods that showcase your commitment to a greener future while spreading joy this Christmas.
Conclusion: This holiday season, let the enchantment of Christmas come alive with gifts from Magic Of Gifts. Our e-commerce store is dedicated to making your gift-giving experience extraordinary, offering a diverse range of presents that embody the magic of the season. From personalized keepsakes to tech marvels and timeless classics, our collection caters to every preference and sentiment. Explore the wonderland of possibilities and share the joy of giving as you discover the perfect presents to make this Christmas truly magical. Celebrate the magic of gifts with us, and let the enchantment of the season flourish in the hearts of your loved ones.